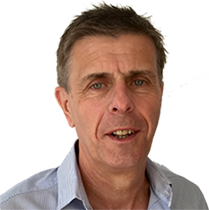 Kevin Hardingham, Dip PFS – Director
Carlton Financial Planning
'What we are' is the easy question to answer but 'what we do' can be somewhat more complicated.

Carlton Financial Planning Ltd are financial advisers who specialise in advising private clients. In other words, we focus on providing advice to individuals rather than businesses.

We are as open and approachable as possible in order to help build a long and lasting relationship with our clients who rely on us for advice regarding their pensions and investment needs.
We have very much a local bias with the majority of our clients living within a 15 mile radius of our office. It is by being so local, and offering a personal service, that we feel we can add value to our clients who may need help in finding their way through the many investment options that are available today.

You may notice that there is little reference to financial products on our website as we believe that there is a wealth of information available elsewhere should clients wish to undertake some background research. For example the Money Advice Service website which was set up by the Government, is well worth a visit if you would like general information that is both clear and jargon free.

The information contained within our website will give some insight as to the process by which we advise clients and the level of on-going support you can expect as you move towards your financial goals.

Please read on to find out how we may be able to help you.